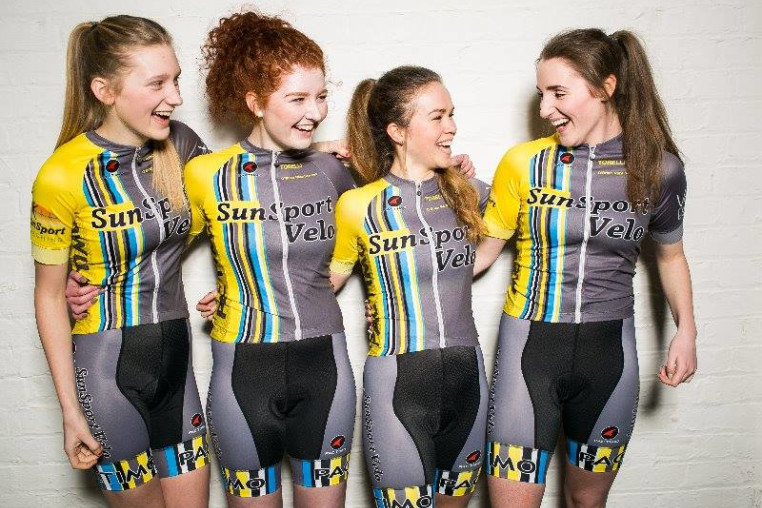 Tonight the SunSport Velo Womens RT were in action at Tameside, racing on the tight, technical 1KM purpose built criterium track.
Annouska Edwards, Jane Helliwell and Alice Sharpe were in action for the team ahead of our trip down to the Lincoln Grand Prix on Sunday
After 30 mins hard racing Annouska and Alice formed part of a 4 man break from which Annouska took the spirit win, Alice 3rd and jane out sprinted the peloton for a solid 5th place!!
As always thanks to our sponsors:
I-ride,Orro, Pactimo, Velo Espresso, Betts Geo, SunSport coaching,O'Brien race services, Torelli,
If you would like to sponsor our enthusiastic development team ahead of our live televised Tour series races please contact us on
enquiries@sunsportcoaching.com