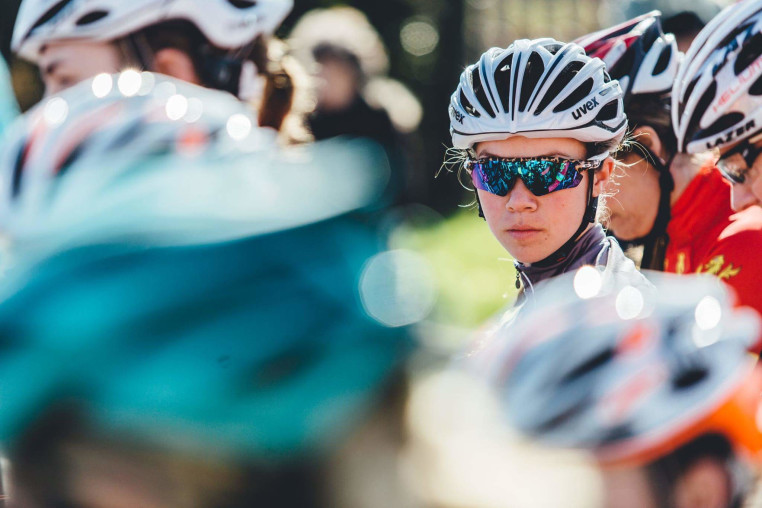 Only 4 months ago and a phone call between myself (SunSport coaching) and Tony Orrell (Team Torelli) was made and we decided to commit to finally putting a women's race team together -Insane decision….YES……. but step forward Neil Lee (Velo Espresso) and Neil O'Brien (O' Brien race Services) and you have the 'PERFECT STORM" of expertise, experience and enthusiasm. Fast forward to today and finally we saw the fruits of of our labour blossom!!! On a cold, windy challenging Pimbo circuit 3 of our riders, Maddy Scott, Anouska Edwards and jane Helliwell were part of a 60 strong field battling with some big teams like 'Drops Cycling' a UCI ranked elite level women's team and 'Team Breeze' a new British Cycling venture.
18 laps of hard fast racing took its toll on the bunch with riders shelled out each lap until with 3 to go only just over half the field remained. A final bunch sprint containing all our team riders was headed by Anouska Edwards who took 6th place with a great show of power!!!!!
Ready to start!!
Team manager
Jane Hellewell warms up
focused Mads Scott
Anouska 6th in the sprint!
A fantastic opening race from a relatively inexperienced and young team!! This is going to be great season!
Help support these young girls this season, check out their crowdfunding page here.
http://www.crowdfunder.co.uk/sunsport-velo-womens-race-team/