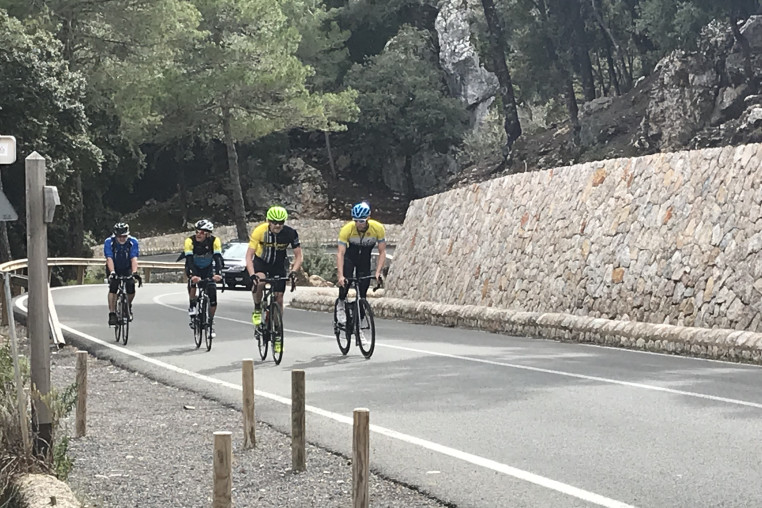 Earlier this month we packed our bags and hopped on a plane to escape the incoming Beast from the East, headed for Mallorca for some warmer weather training with several riders on our first SunSport Coaching Performance Training Camp of 2018. Home to some of the best cycling in Europe, and a hot spot frequented by the professionals, the Balearic Island provides the perfect training ground to build for the coming season.
While in Mallorca, it was not just about getting out and riding, as we put our athletes through their paces in the lab, both on and off the bike, using the latest innovations in wearable tech from Moxy Monitor. Riders also had a range of affiliated brands to work with and utilise while on the camp, including Pulseroll, vibrating foam rollers, Veloforte, all-natural sports nutrition, and Works Naturally products, including Kill Chill embrocation and Chamois Cream.
On-Camp Performance Assessments
We offer the riders on our Performance Training Camps the opportunity to undergo a range of physical assessments, both on and off the bike, to analyse various areas of fitness and riding. The goal with these is to both enhance the rider's experience when on training camp with us, but also to provide feedback afterwards to help improve areas of their cycling once they've left Mallorca and headed back home. Some of the assessments we did this March were:
Bike Position Analysis – One of the core assessments we do in Mallorca, using the mobile SunSport Coaching lab, is to collect EMG data (small probes that measure muscle electrical activity) from riders to assess muscular imbalance and pedal dynamics, looking for performance limiters and therefore how to improve efficiency. Using our Moxy Monitors after this assessment, we can manipulate cycling technique out on the road to begin the, albeit long, process of reversing muscle activation timing.
Resting Energy Expenditure – Here we were testing two riders to see how their Resting Metabolic Rate (RMR) changed over the course of the week due to fatigue. We took a RMR measurement at the start of the camp and another later in the week, pre- and post-ride – both riders at rest (before starting camp) required approx. 1800-1900kcal at rest.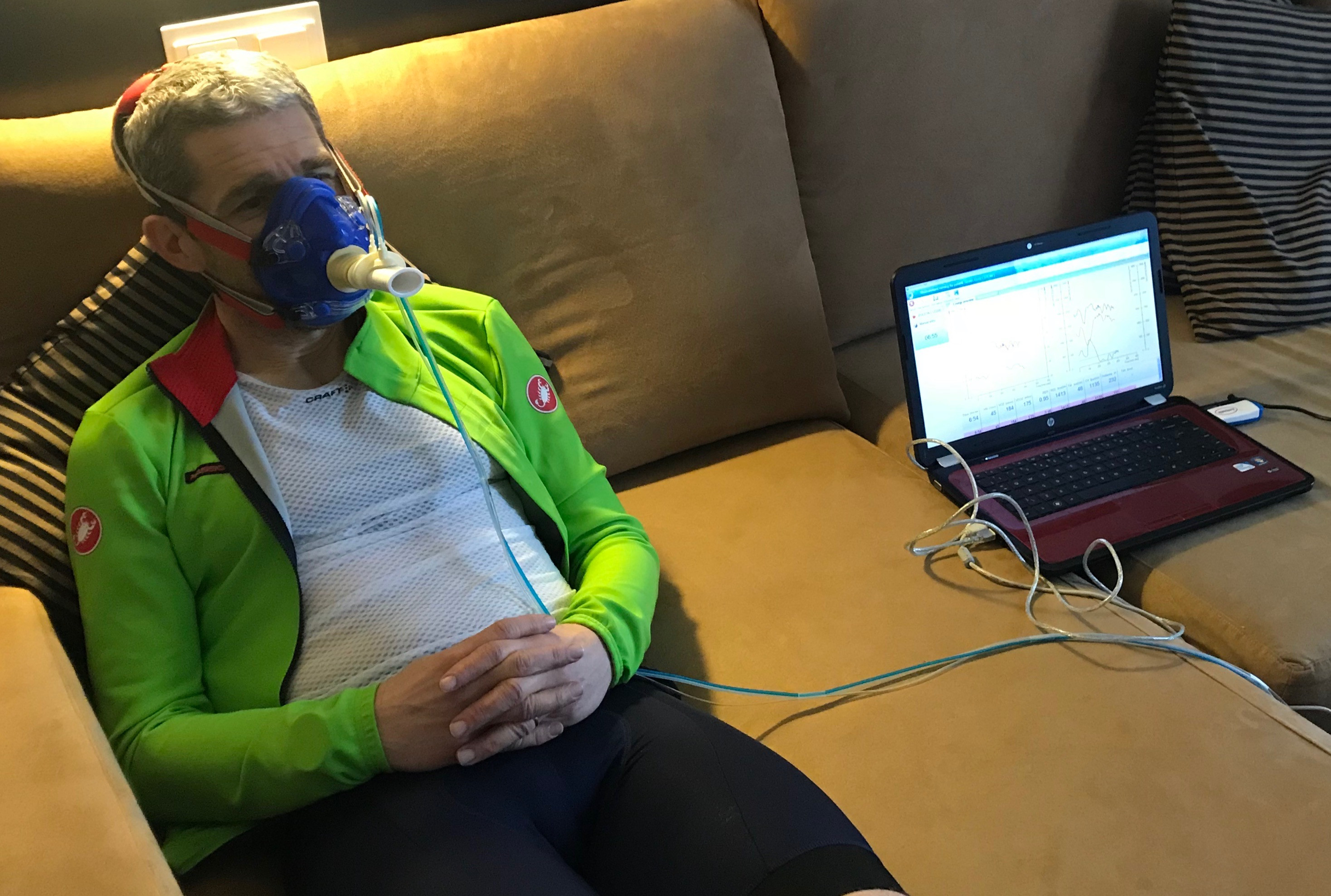 It costs the body a lot of energy to 'recover' – processes like repairing muscles, reloading carb stores, reducing body temperature and bringing fluid balance back. We were surprised to see RMR rates increasing as much as 1000 kcal, meaning almost 35% additional kcal are required at rest just to support the body when tested 1h post-ride. This highlights just how important eating during and after training or racing is for recovery. To support this increased energy requirement we introduced the Veloforte bars to riders
Muscle recovery – Combining our Moxy Monitor system with Pulseroll's innovative vibrating foam roller we were able to improve muscle recovery, and subjectively riders felt better so we collected data to validate this objectively.
Central fatigue – Performance drops throughout the week as fatigue builds, this is normal but if managed correctly we can reduce the performance drop off. By taking scores at various times during the course of the week, pre and post-training, we were able to take a rudimentary view on central protective fatigue and recovery rates. We wanted to study how the brain reduces performance to protect the body and what interventions we could make to reduce this. Tests like hand grip scores, as well as reaction times and cognitive testing before and after training.
We took a closer look at how these improved when athletes used Veloforte products compared to not using the bars.
We also ran some V02 max tests and other Moxy Monitor assessments over the course of the week for those who were interesting in setting benchmarks for the coming season.
Other tests we undertook included pedal dynamics, to manipulate in real time pedal efficiency; heart rate variability, used to measure recovery around training and pre and post ride body mass to assess on bike nutrition.
The Riding
Aside from the various tests undergone by the athletes during the week, there was still plenty of time to take in the spectacular riding the island has to offer, taking in some of the best roads in Mallorca. From the flat coastal roads running along the scenic shoreline, to the testing ascents of Puig Major and Sa Calobra – the latter a former testing ground favourite of Sir Bradley Wiggins – the riding was varied and tailored to the group we had for the week.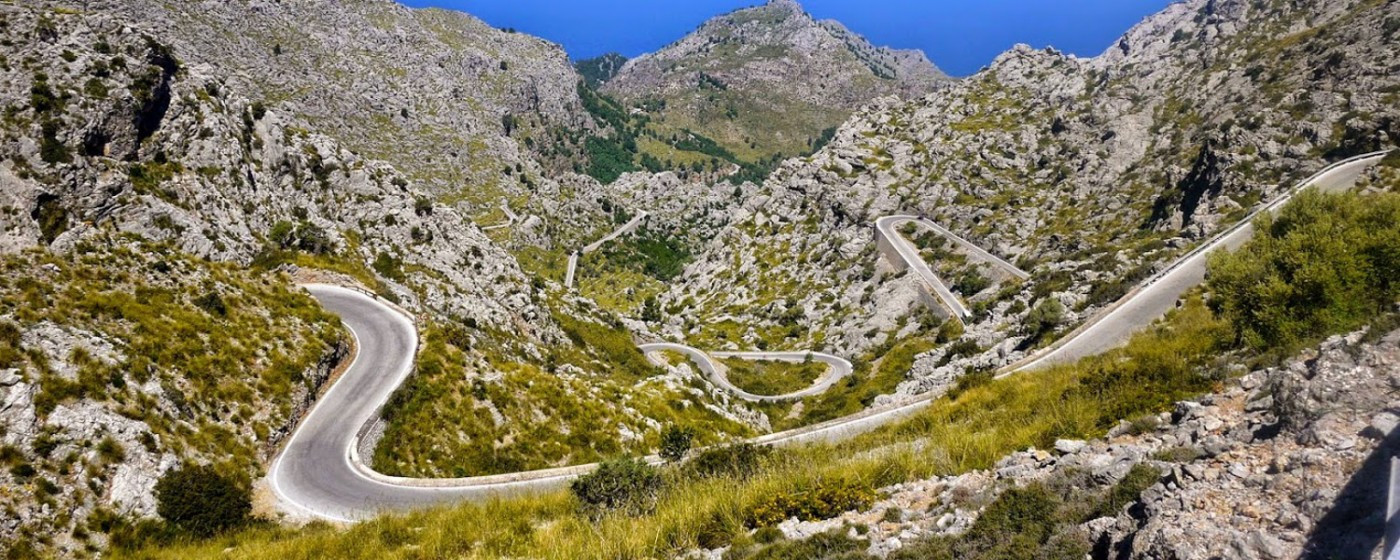 The weather definitely played in our favour, especially compared to what was falling back home, and a great week was had by all. Roll on the next one!
Join us in October…
We're already looking ahead to, and planning for the next Performance Training Camp which will take place in October. If you're interested in joining us later this year, with a view to taking your training to the next level, then enquire today to find out more.